BROOKLANDS Flying Club provides pilot training to the highest standards as a Civil Aviation Authority Registered Training Facility. Located on the historic Sywell Aerodrome, itself in the pretty rolling countryside midway between Northampton and Wellingborough, the clubhouse overlooks the airfield and all its activity.
Nearby is the Pilots Mess, the themed airfield cafe for pilots, passengers and those accompanying their friends and family taking trial flights.
Outside to the front lies our own predominantly grass airfield, licensed by the CAA for training, with a hard runway for all-weather round the year use, and to the rear the hangar for our aircraft.
We are here to train you for a Private Pilots Licence and if you already have your licence we offer the Night Qualification, IMC rating and aircraft for you to hire.
We also offer Tiger Moth trial flights, and where better to enjoy this classic vintage trainer than from an aerodrome that first saw Tiger Moths being used to train pilots back in 1932?
A great sport for some... a great career path for others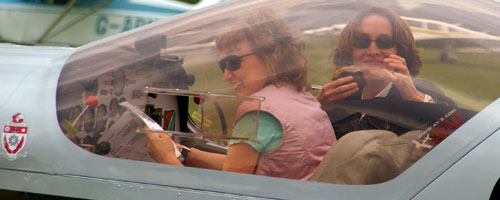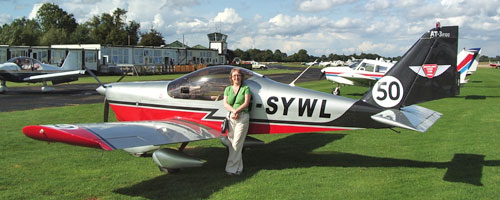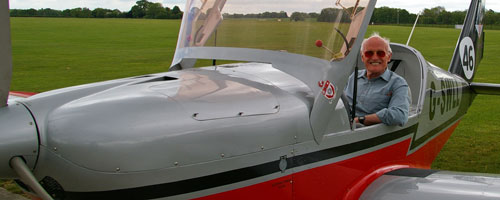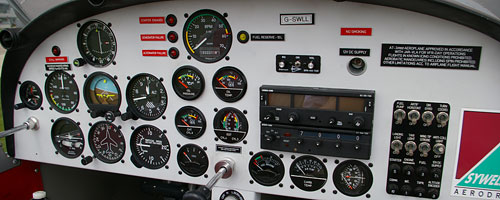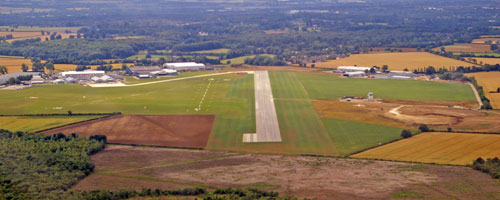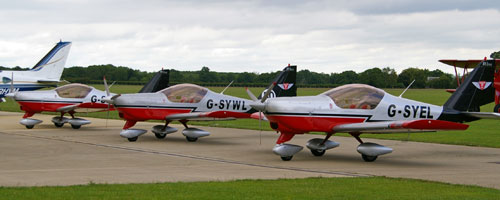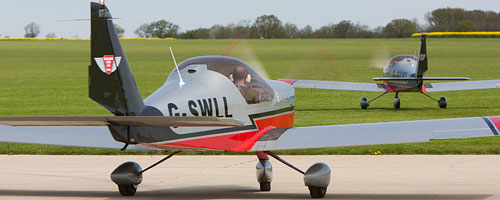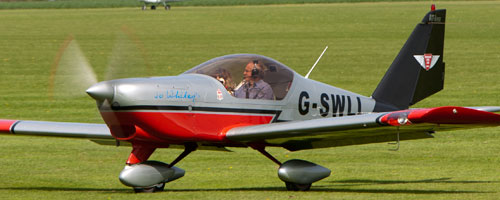 Training/aerodrome Update
(Last changed 08/05/13 at 15:35)

Email/phone problems: our phone connection has been intermittently faulty - please use the head office number of 01604 491112 extension 4 for the time being. We've also had some email problems, all existing enquiries have now been picked up and we should now have normal service.
Brooklands is now open five days a week from Wednesday lunchtime to Sunday evening for the summer period. Make the most of the glorious weather and book to your hearts content as we all look forward to seeing you. Its been a long, hard slog !!!
**** CLUB DINNER ****
There will be a club dinner to be held over the next few weeks (date currently TBC), organised by Claire. Obviously, it would be fantastic to see everyone there so watch this space and your email inbox for more information!
With THE coldest March on record since 1962, Im sure I speak for everyone when I say we all look forward to some enjoyable flying and even more enjoyable temperatures in what is now officially British Summer Time leading to a balmy summer, cloudless skies, lashings of sun cream and larks tweeting over the airfield. The law of averages states that this must happen and its happening THIS year, so come along and fly from what can only be described as one of the nicest GA airfields in the country. Im sure we are all in for some interesting times ahead.
The Clubs fleet of AT3s and Cessna 172 SP will be available for private hire from Thursday April 4th. Providing you have, as a student and PPL holder, trained on the aircraft at Brooklands and are current on the AT3 / C172 you can book on the system, taking family and friends on a day(s) out or to simply view the gorgeous Northants countryside from the air. The usual flying orders will be applied and the aircraft must be returned with the same amount of fuel in as when it departed. Rates are £84.24* per hr dry for the AT3 and £98.64* dry for the Cessna 172 all prices inc VAT. This new regime will be very closely monitored and the success of it very much depends on you.
Happy flying as always.
R.F. Wallis
CFI
* Terms & conditions apply
Sywell Aerodrome Webcam